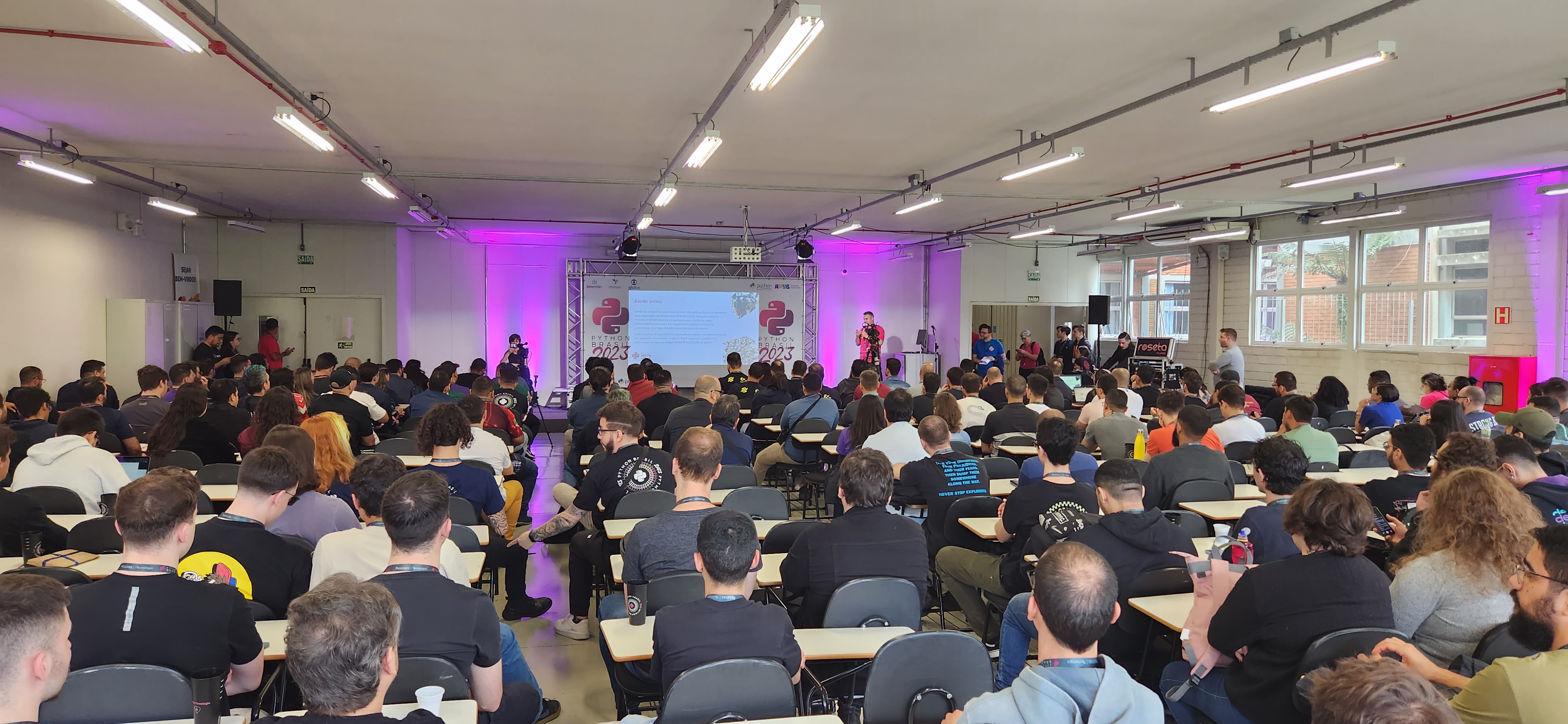 PythonBrasil: A Trek with the Brazilian Python Community
The annual gathering of the Brazilian Python Community is currently underway in the picturesque (and a bit foggy) city of Caxias do Sul, and I couldn't be more thrilled to be a part of it.
This event, which runs until November 5th, is the opportunity to reconnect with old friends, draw inspiration from the new generation of Pythonistas, and share the experience from my last few years.
Early Days
My journey with the Brazilian Python Community began in 2003, when it was primarily an online community centered around a wiki/site and an incredibly active mailing list. Occasionally, a handful of members would gather in Porto Alegre during the Forum Internacional de Software Livre (FISL). Given the vast geographical distances within Brazil and the exorbitant flight prices, it seemed that Rio Grande do Sul was one of the two Python community hubs in the country, given the amount of community leaders from there.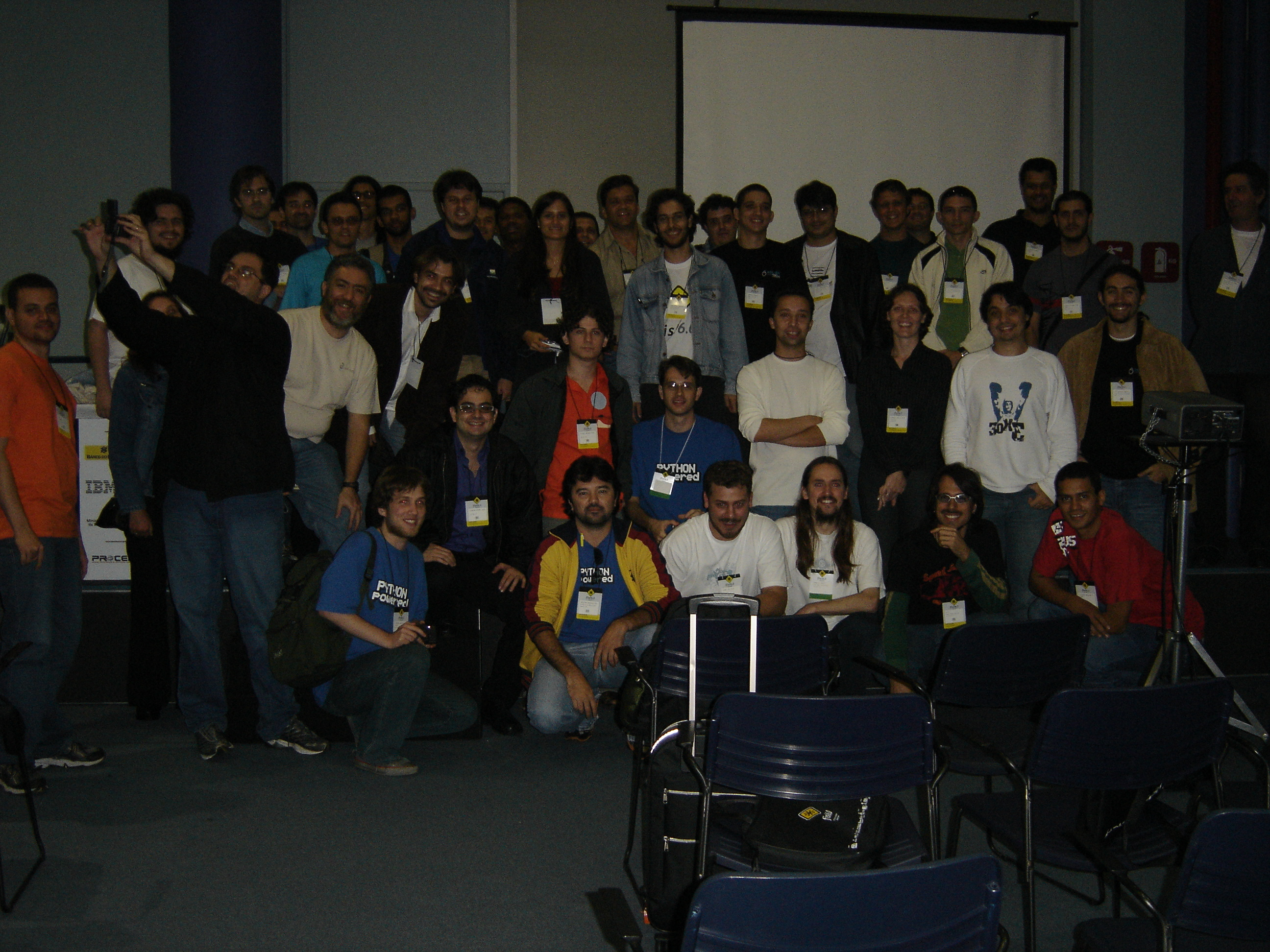 During this period, a group of former UCS (Universidade de Caxias do Sul) students played a pivotal role in the community and laid the foundation for the later success of Plone CMS. This group included notable figures like Dorneles Tremea, Fabiano Weimar (Xiru), Luis Flavio Rocha, and Sidnei da Silva, among others.
From PyConDay to PythonBrasil
Fast forward to 2005, and Rodrigo Senra organized the first conference for the Python community, which he aptly named PyConDay. This event served as the seed that germinated into our annual gathering.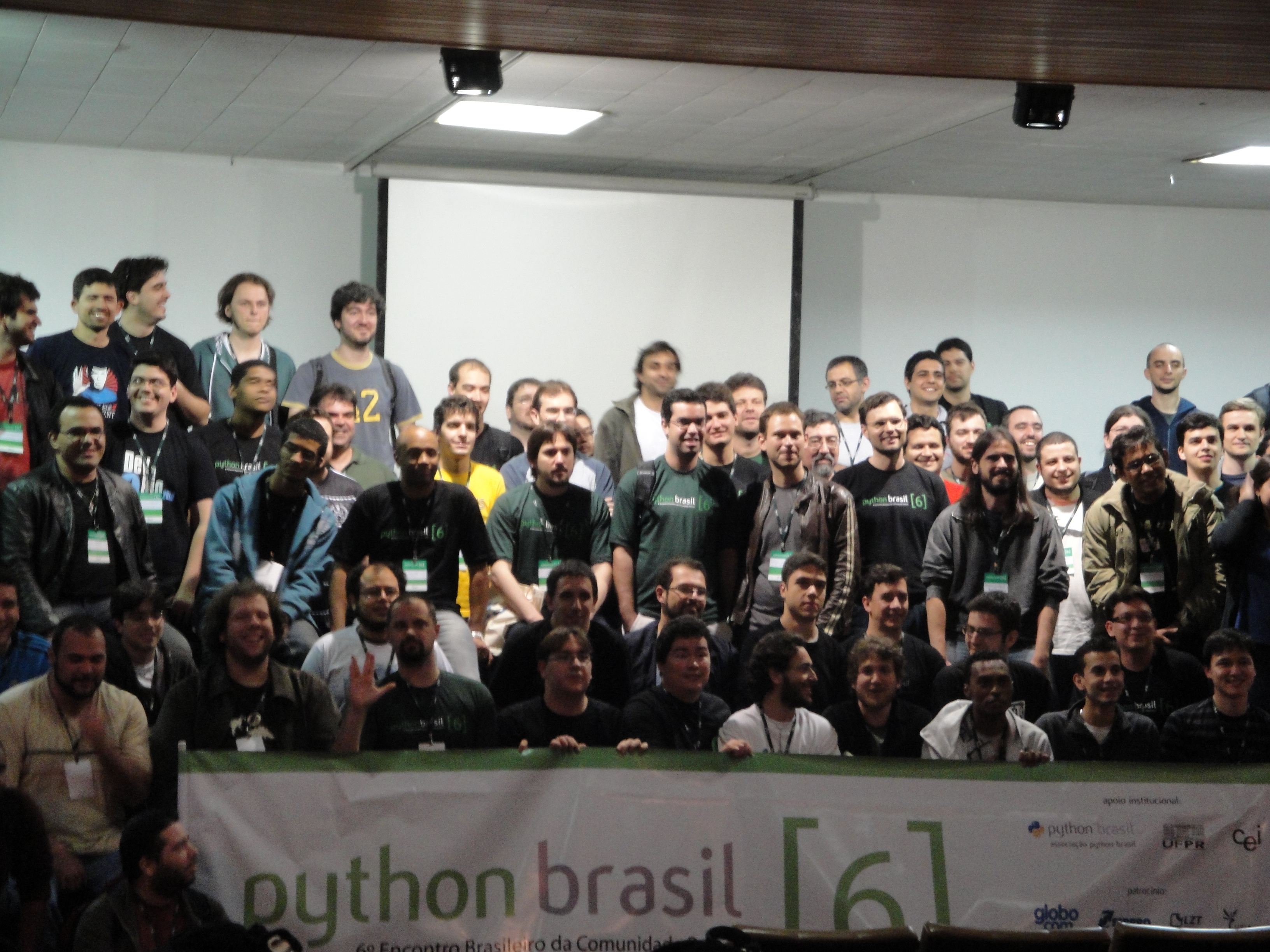 As the conference expanded beyond a single day, we renamed it to PyConBrasil and later simply PythonBrasil.
Each conference had its leader, or Big Kahuna, but there was always a dedicated core group of individuals who ensured that the lessons learned from one edition were applied to the next. I was fortunate to be a part of this group, and organizing the conference was one of my most rewarding volunteer experiences, lasting until the 2013 edition.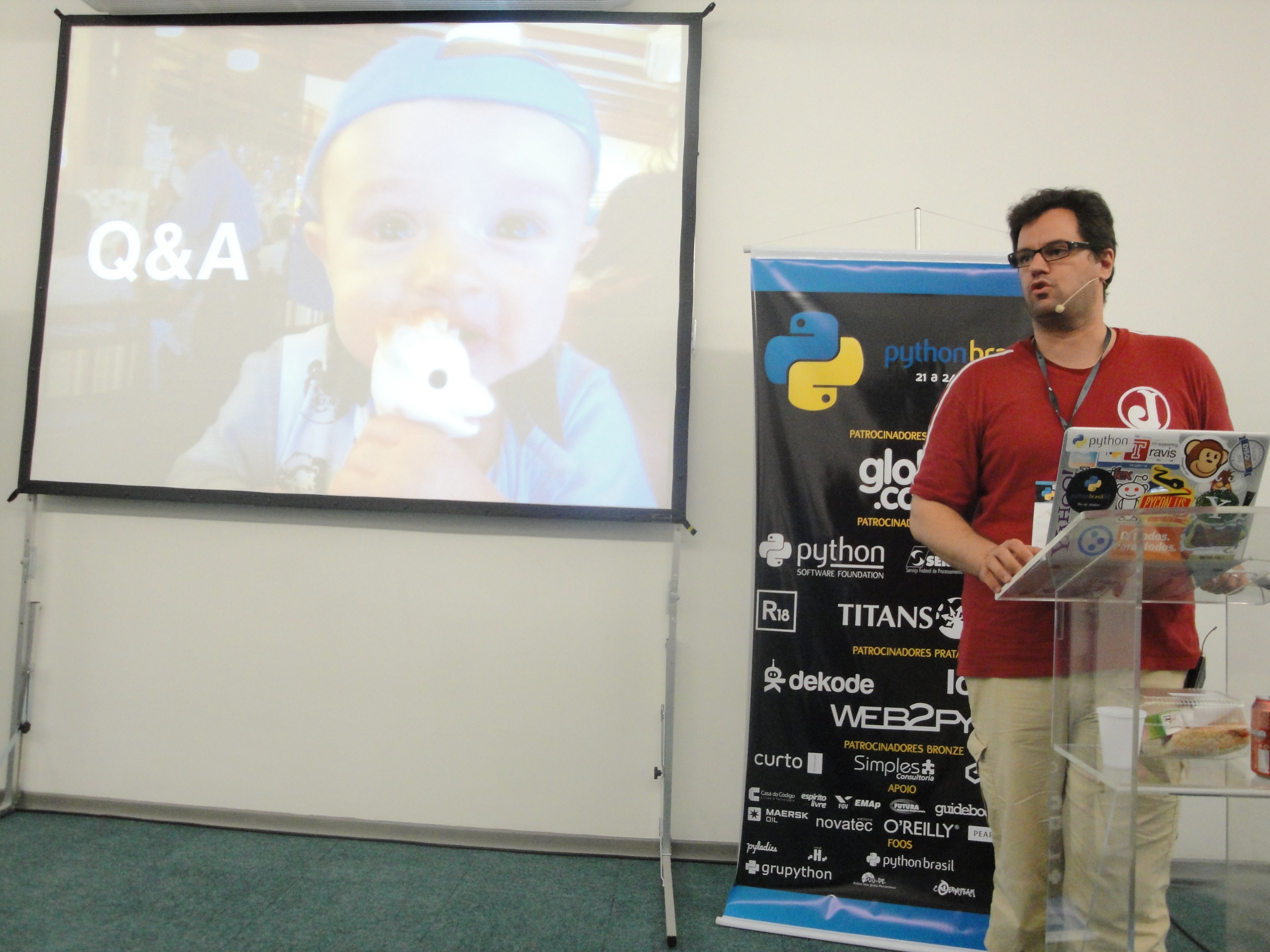 Life's Twists and Watching from Afar
"Life happens", and my journey took a different turn with a new job and a later move to Berlin. Taking a week-off to attend a conference in Brazil was not manageable anymore and I was not able to attend PythonBrasil in person from 2014 to 2021.
Although I was able to participate through pre-recorded videos and online talks for some editions, it was never quite the same. As my good friend Xiru once wisely said, "PythonBrasil is not just about watching talks; it's about reuniting with old friends, engaging in hallway conversations, and socializing".
During my exile, I missed witnessing Mario Sergio's transformation from the shy person I've seen in Brasilia to the inspiring figure he is today. I also missed an entire generation of community leaders taking the reins, driving community growth, and molding the conference into one of the most diverse and inclusive tech events I've ever had the privilege of attending.
I dare to say, the Brazilian Python community renewal is a great example of how you should lead by example, nurture new leaders and, at some point, get out of their way and watch from afar.
Returning to My Roots
Last year, in Manaus, I finally had the chance to return to PythonBrasil after an eight-year hiatus since the 2013 edition. Although I could only stay for the first day due to various commitments, it was an emotional reunion with the community I had dearly missed.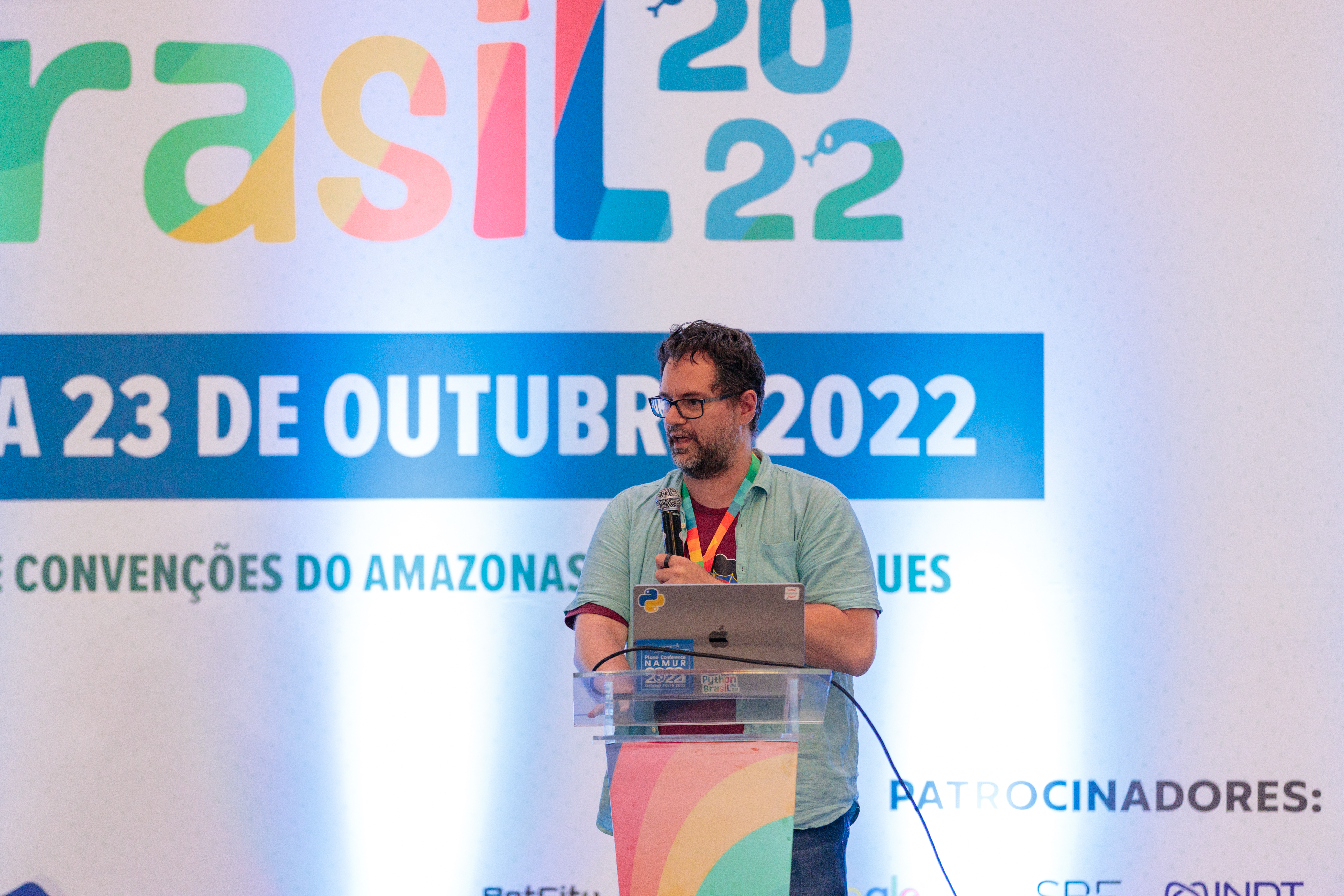 Meeting remarkable individuals like Dunossauro, Ana Dulce, Thais Vianna, Lidiane Monteiro, and many others whom I had admired from afar was truly a starstruck moment for me.
Today, as I stand in Caxias do Sul, I pay tribute not only to this vibrant community but also to my late friend and mentor, Dorneles Treméa. It is a profound honor for me to serve as a keynote speaker at the conference that has given me so much over the years.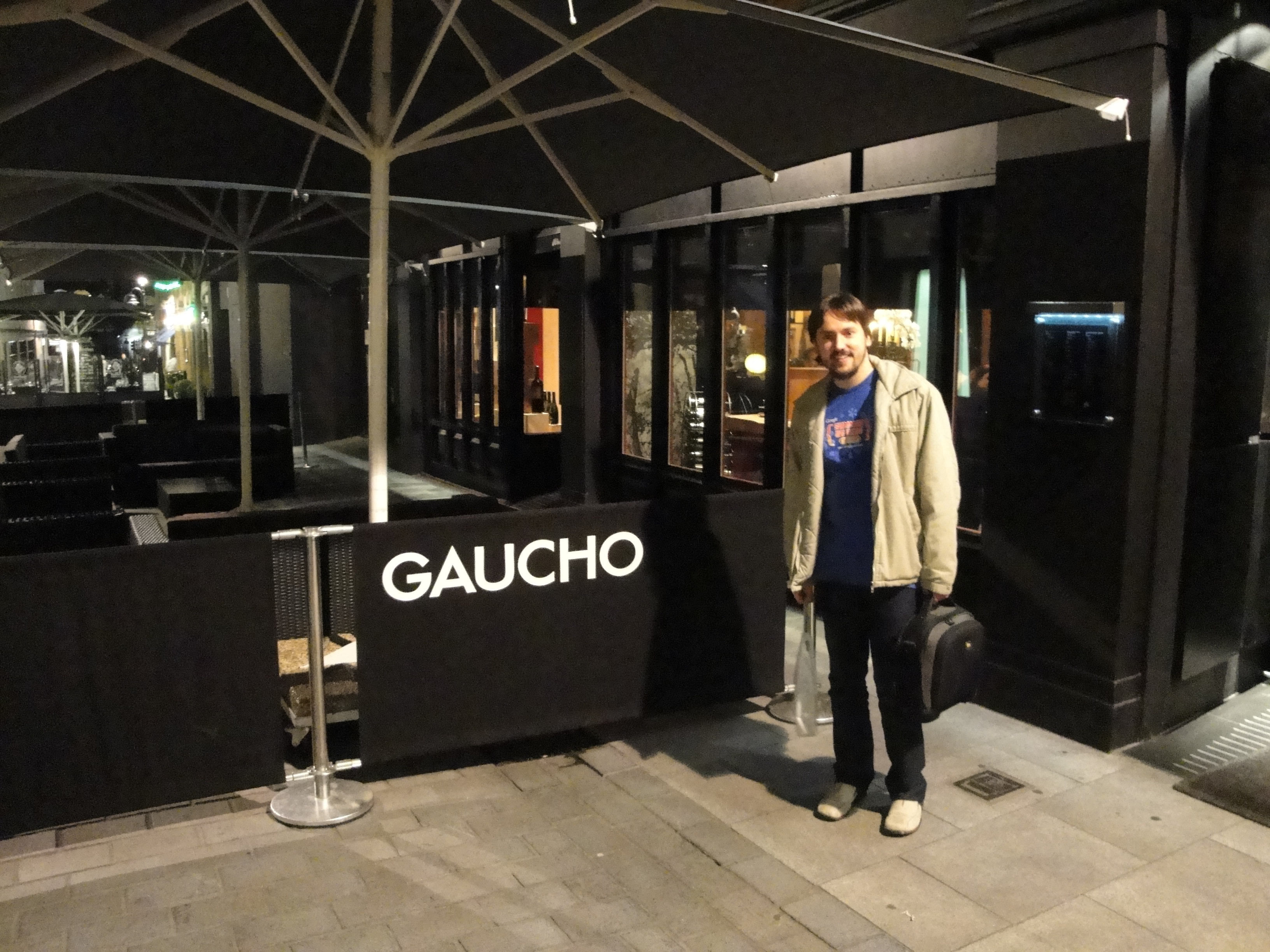 During my time on the stage, I plan to share the challenges and governance lessons of a large open-source project like Plone CMS. Even though I've been CTO for many startups, worked in large organizations, and I'm now the maintainer of cookiecutter (one of the most popular Python projects), being the Plone Foundation President for the last two years was way more intense and challenging than anything else I've faced during my professional career.
Playing a role in the leadership of the Plone Community marked the climax of a journey that began within our local Python community, and it was made possible, in no small part, by the encouragement and support I received from Dorneles during PythonBrasil[6] in Curitiba.
I've been on a trek, I've grown, but I am excited to come back home, back at PythonBrasil.