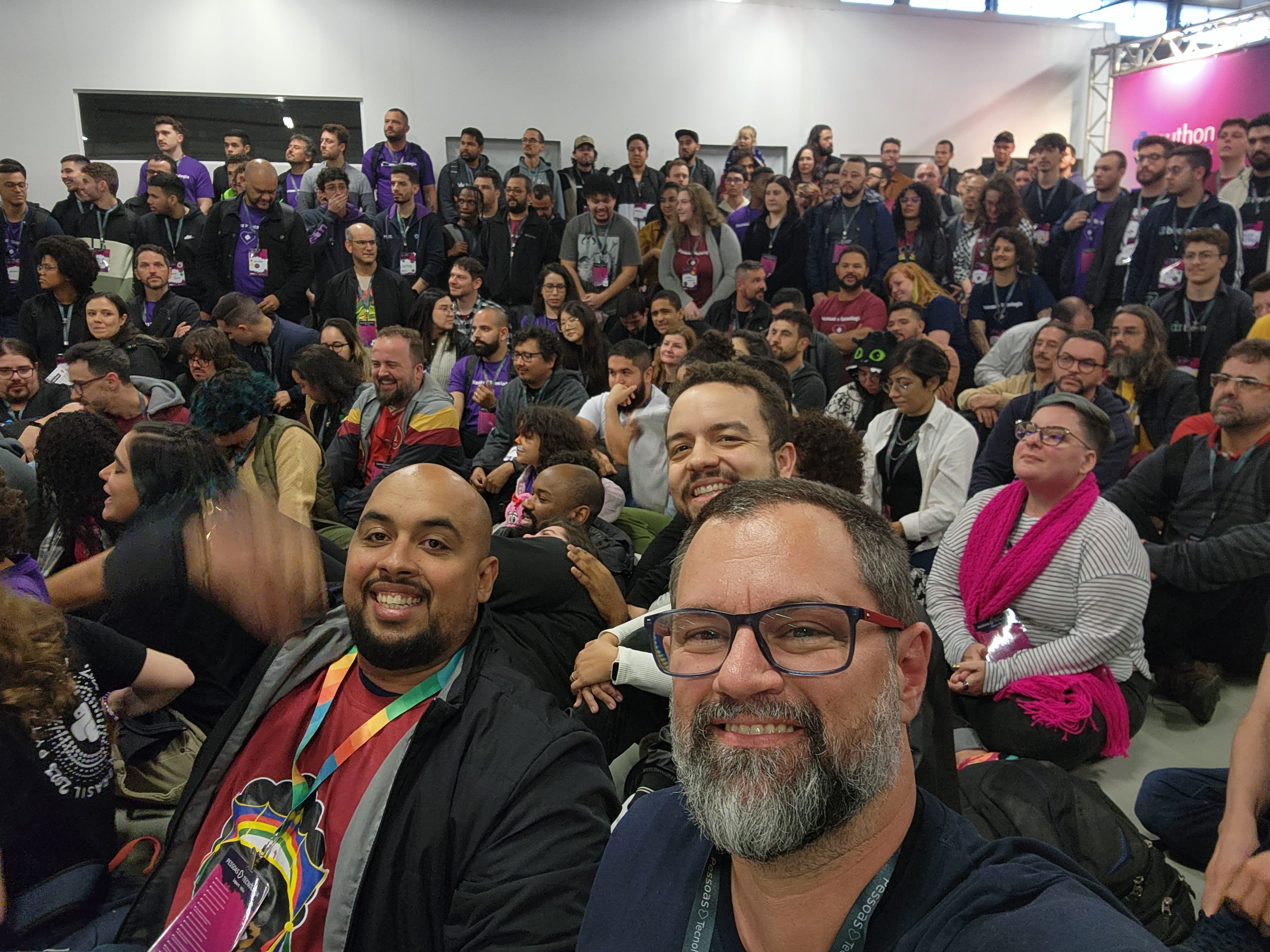 PythonBrasil 2023: A Recap
Having wanted to pen this recap immediately after the conference ended, I found myself too exhausted and emotionally charged from an incredible conference experience. Now, with a few days having passed, it seems wise to have allowed some time to properly process the scale and impact that the conference has had on me.
I'm now in a position to draw lessons and compare the evolution of PythonBrasil over the years (spoiler alert: it's way better now).
PyBar
Before diving into the conference details, I must highlight the "PyBar Initiative" spearheaded by Talita Rossari. Each afternoon, announcements were made directing us to a gathering spot – a bar, restaurant, or karaoke -- and hours later, we'd all converge.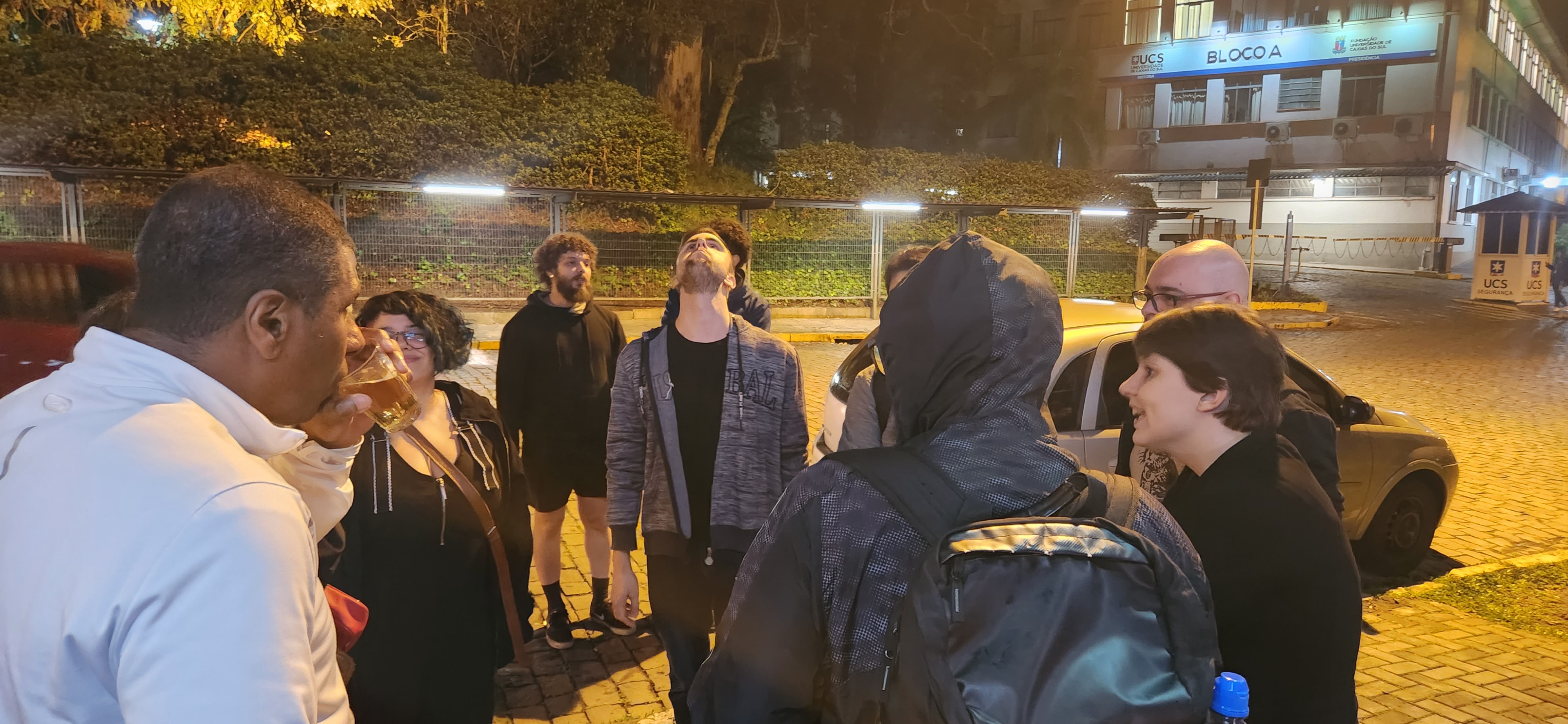 As anyone familiar with the Plone Community can attest, these informal and relaxed gatherings are vital for maintaining community spirit, and the PythonBrasil team smartly incorporated this into their planning.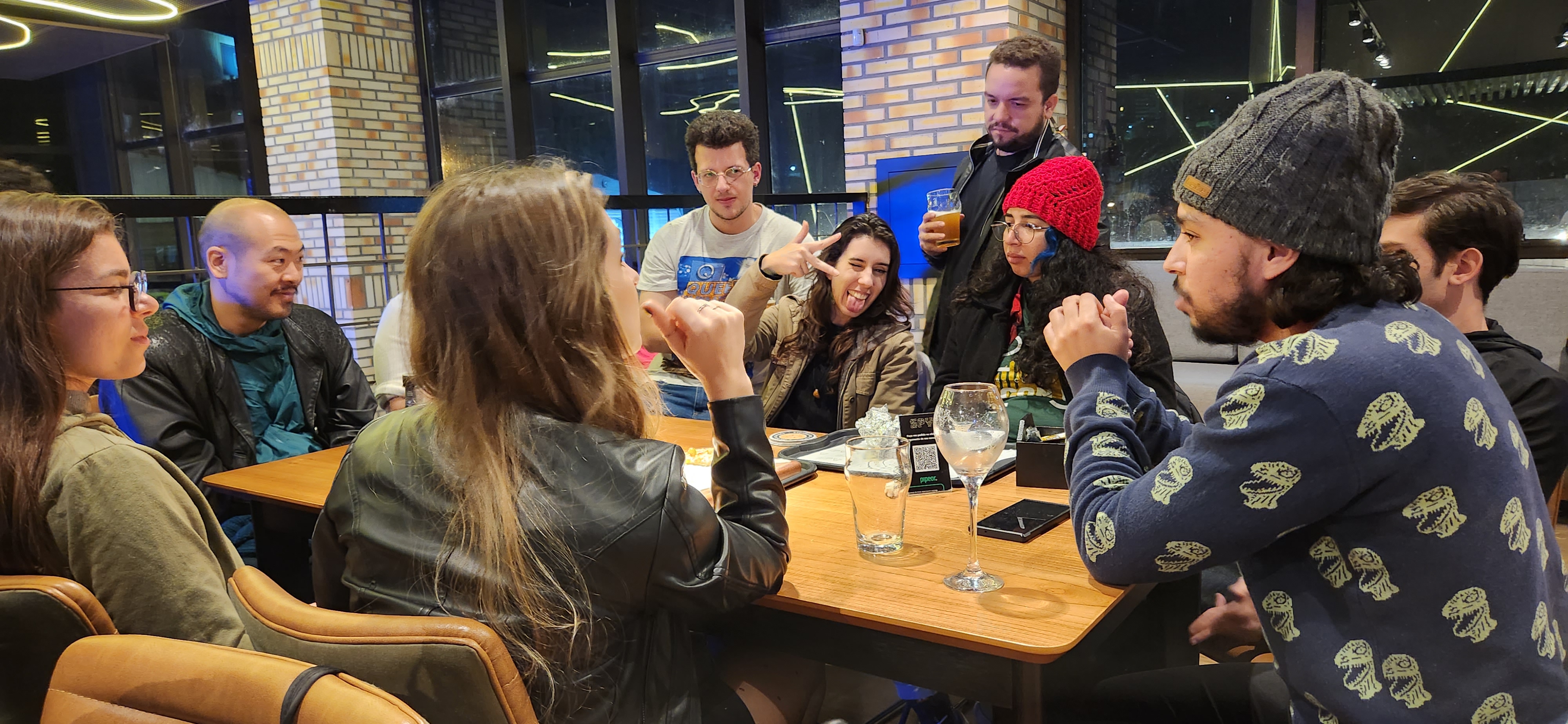 Tutorials
The conference kicked off with three days of training sessions—referred to here as tutorials—boasting nearly 20 different topics. Attendees had their pick from Django devops, to creativity with FoxDot, crafting Telegram bots, scraping data from LinkedIn, chatbots, machine learning, data science, and web development.
Regrettably, I couldn't clone myself to attend every session, but the feedback I gathered was overwhelmingly positive.
The sessions took place at UCS (Universidade de Caxias do Sul), which also allowed for a moment of nostalgia, as I noted references to their notable alumni: Dorneles Treméa, Fabiano Weimar, Sidnei da Silva.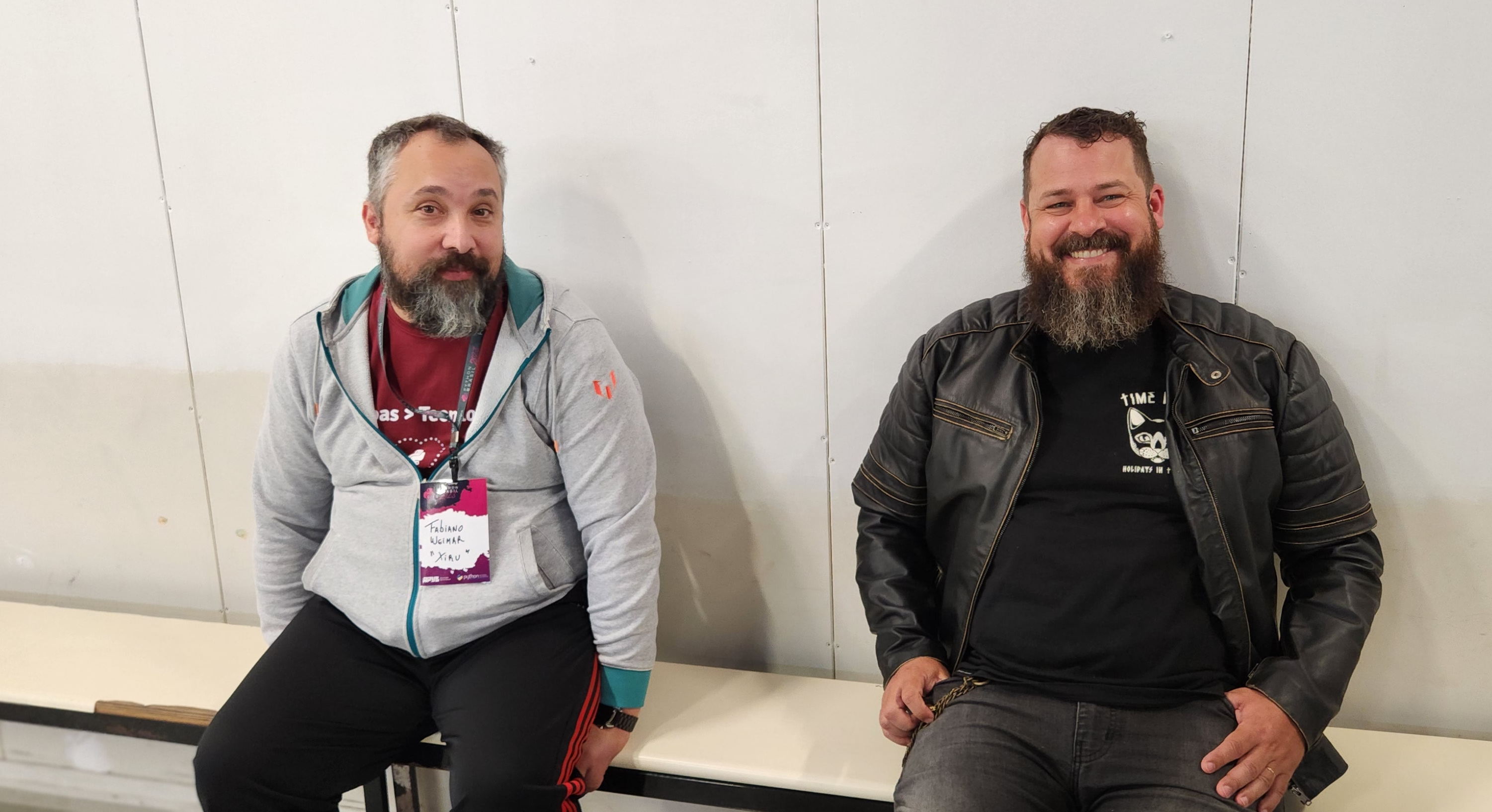 It felt fulfilling to see their names etched on the walls of the venue that hosted PythonBrasil back in 2009.
Talks
The following three days of the conference moved to a different venue, Anhanguera University Campus, which accommodated the four concurrent tracks perfectly.
With a plethora of impressive talk descriptions, deciding which to attend was a delightful challenge. My personal highlights included:
"Ensino de programação na periferia," by Quenia: A poignant discussion on volunteering to teach computer science to students in São Paulo's less privileged areas.
"Precisamos falar sobre liderança técnica (empática)," by Talita Rossari: A critical reflection on what it means to be a supportive and empathetic tech lead.
"Brasil Participativo: colaborativo, aberto e open data," by Mário Sérgio: An honest insight into a government initiative seeking direct citizen feedback, including the hurdles faced along the way.
"Livre, aberto, proprietário: que diferença faz?" by Melissa Weber Mendonça: A comprehensive examination of free software governance and its importance.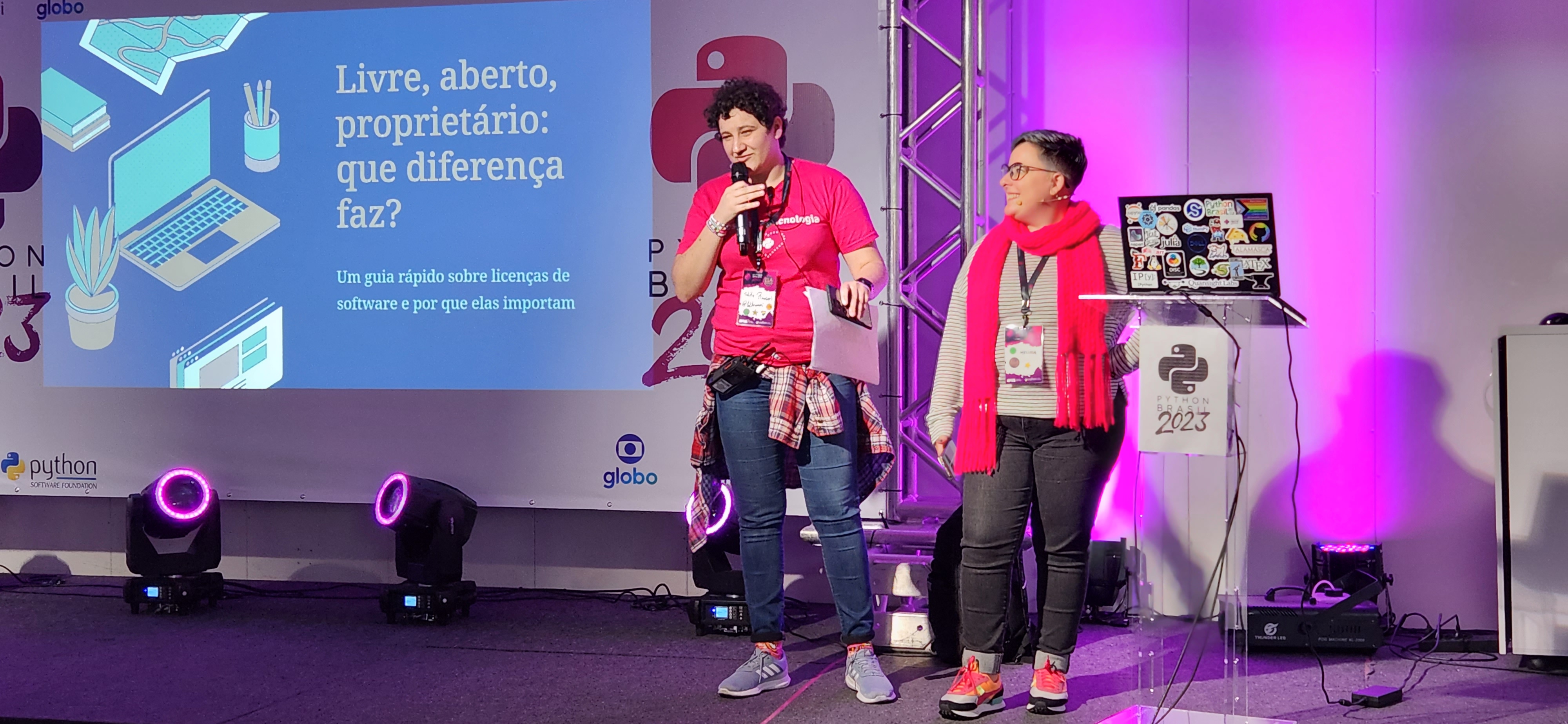 I missed some talks due to scheduling conflicts or because I was finalizing my slides. Hence, I've earmarked many sessions to watch on YouTube, which I understand are being edited for ease of access.
Inspirational Moment of the Conference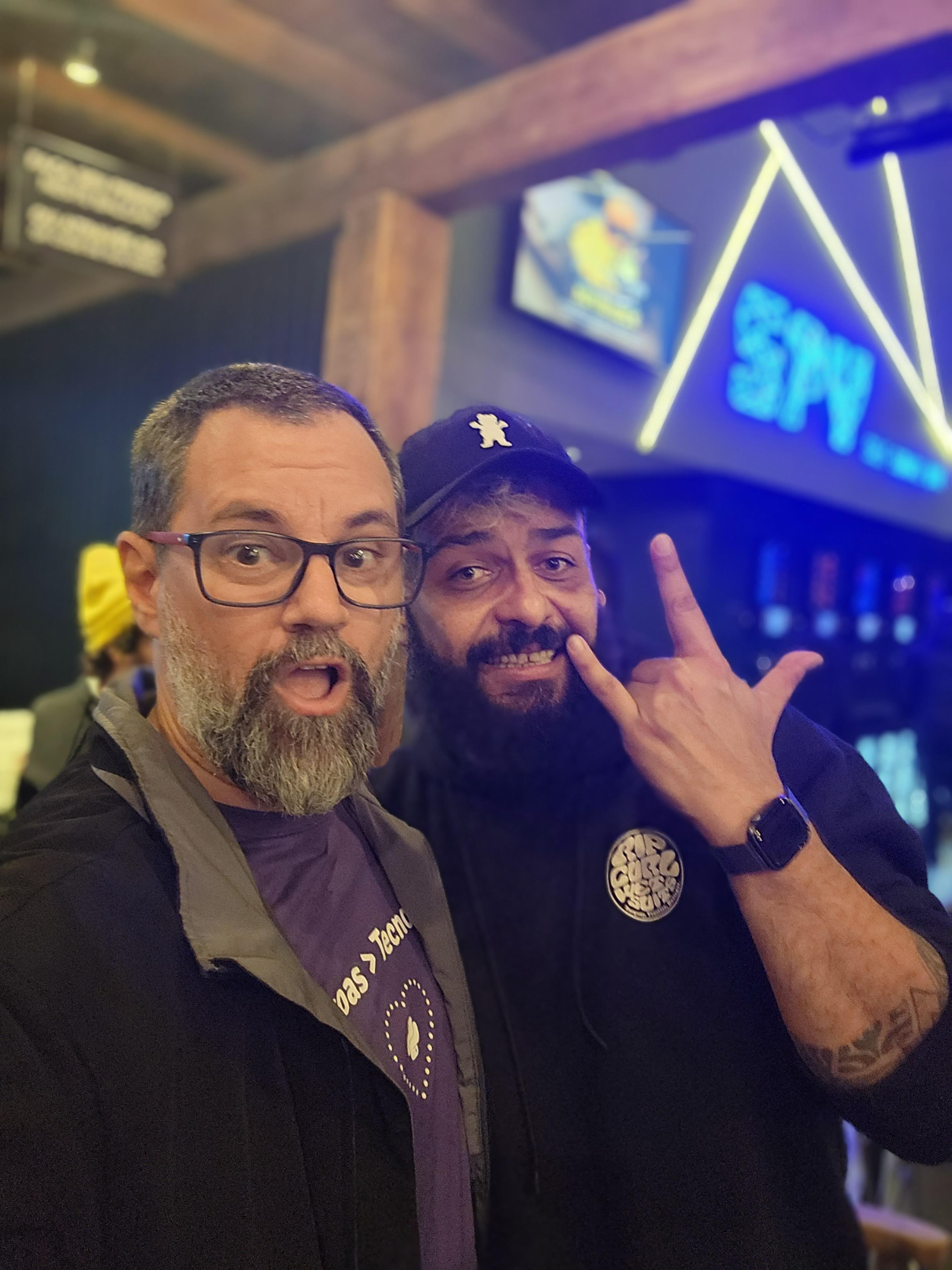 While all the keynotes were outstanding, we must discuss Jeferson Fernando (aka BadTux), founder of the successful LinuxTips YouTube channel.
Having met Jeff the night before his keynote, I was struck by his humility and brilliance. Initially, he planned a technical discussion on optimizing Python containers. Yet, it seems, something happened during the rest of the night (Being old meant I went back to the hotel around 11PM, while he went to meet the rest of the community in another PyBar). His final presentation shifted to a deeply personal narrative about overcoming life's "birthday lottery," avoiding the trap of survival bias, and giving back to the community.
By his last slide, many were visibly moved, and the subsequent Q&A turned into a powerful communal sharing of stories about overcoming adversity with the support of the Brazilian Python community.
At that moment, I found myself moved to tears as well, overwhelmed by the profound realization that the community I had once nurtured had transformed into a powerful catalyst for positive change, surpassing even my greatest expectations.
My Keynote
I chose to speak on the Plone CMS project's challenges and emphasize that the most crucial decisions in free/open-source software aren't about code but community. (Slides, in Portuguese, can be found here, and you can watch it here)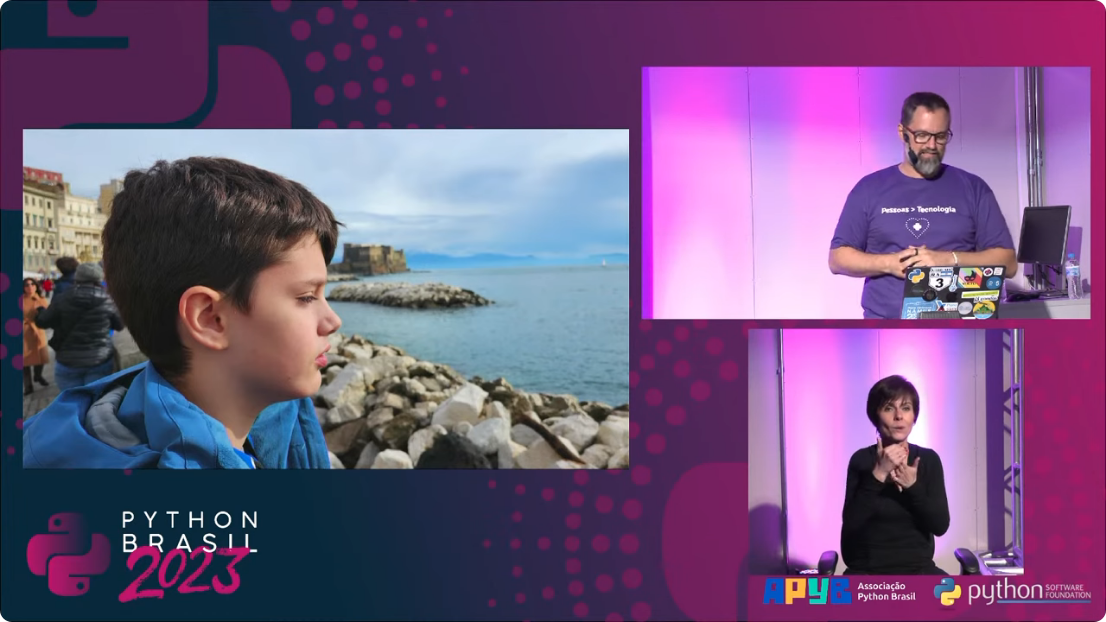 If I had to boil down my talk to an elevator pitch, it would be:
It is the Plone community that has a software, not the software that has a community around it.
The community extends beyond 'core committers' to include users, donors, and their families.
Community members will come and go, and you should give them space to grow and to leave when they want.
Everything evolves, not only the Python language; the Plone community of today has evolved significantly from my first encounter in 2010, yet the core values remain.
You represent the community, so you better be happy about being there.
I also disclosed my ADHD in the talk and opened the floor for discussions about it, which continues to prompt conversations with many attendees.
Behind the Scenes
I want to acknowledge the individuals who, though merely acquaintances a week prior, have now become colleagues, even friends.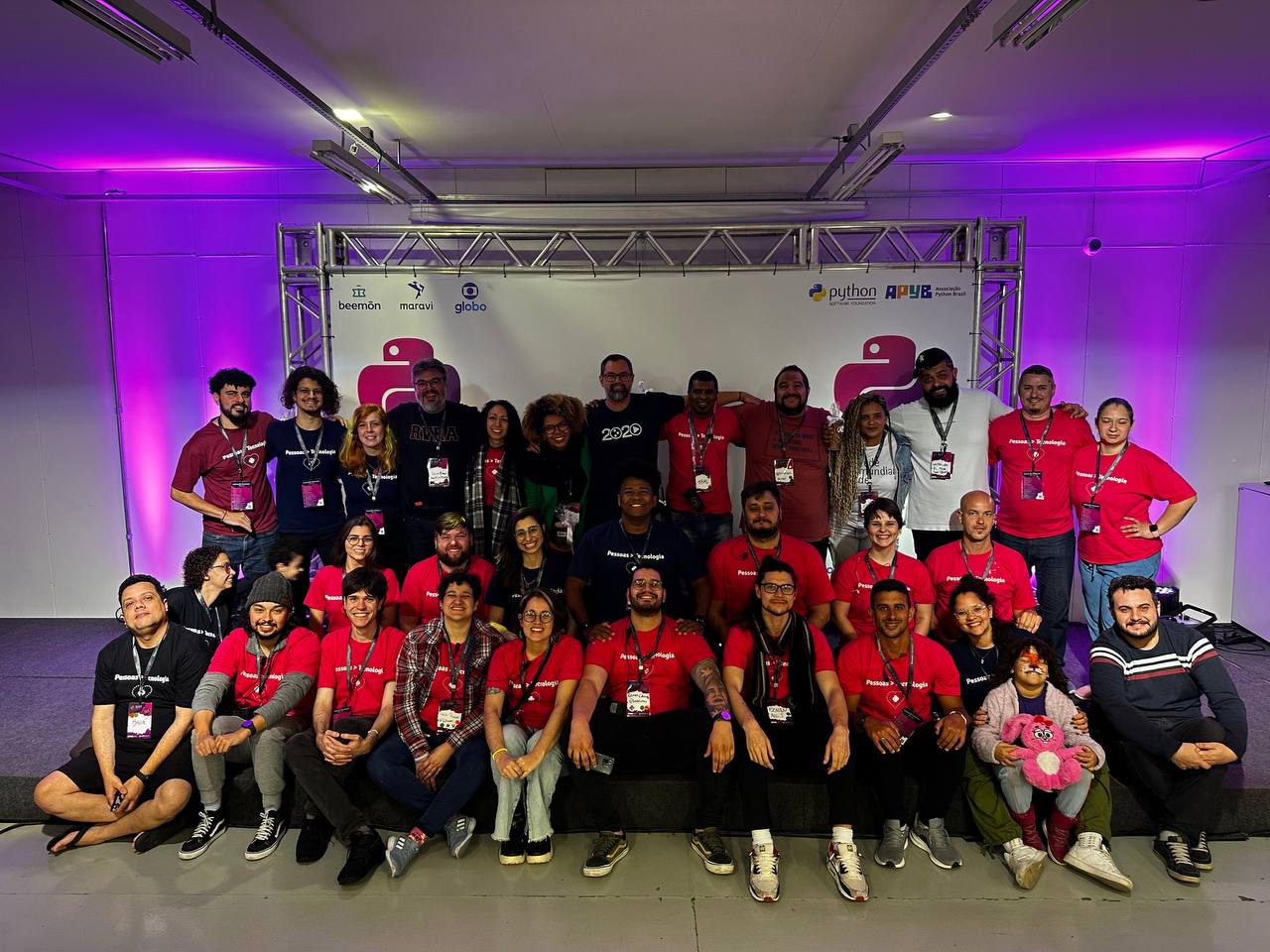 Adriano Margarin deserves praise as the face of the event's organization—the Big Kahuna. His calm demeanor and responsiveness were remarkable, as was seeing his family's support on stage during the closing ceremony.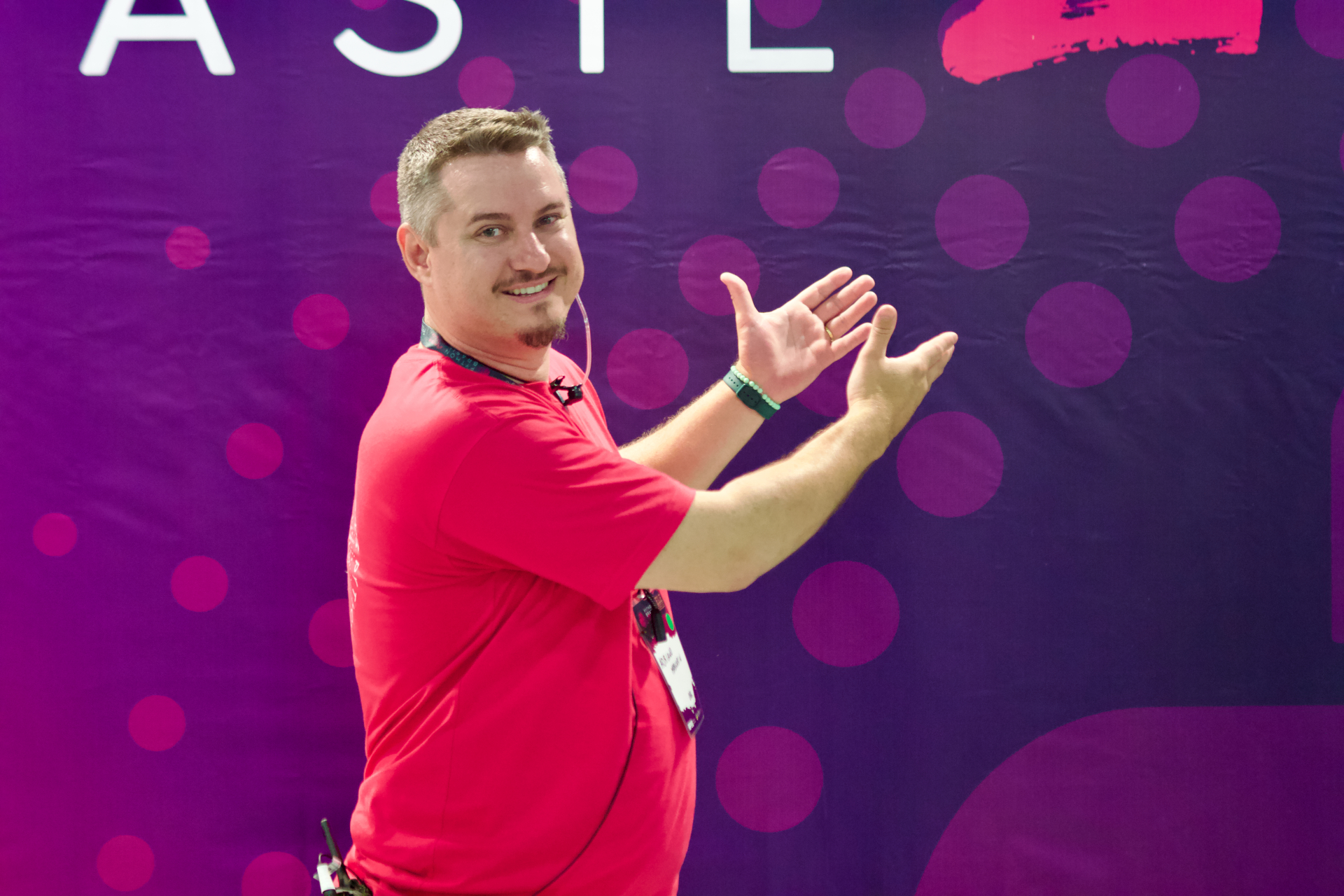 Belisa Arnhold made me feel welcomed back into the fold after a lengthy absence, proving to be a pillar of support and a source of valuable feedback.
A special thanks goes to Talita Rossari, the "Entertainment Kahuna", whose omnipresence and cheerful attitude brightened the event.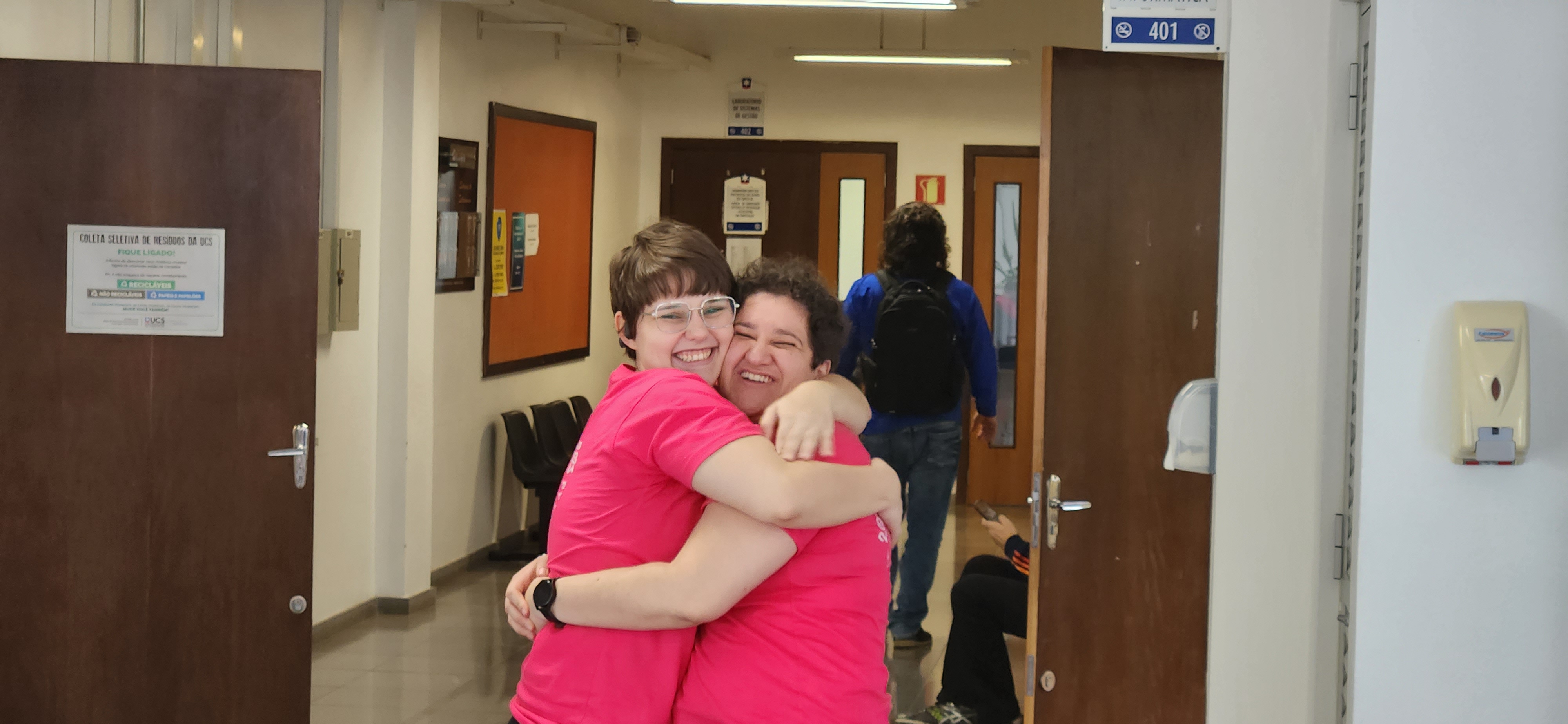 And recognition must be given to Ana Dulce, the current president of Associação Python Brasil, whose leadership qualities and clear vision for the community's future were evident. Her ability to get things done and to inspire others, including convincing me to co-organize PythonBrasil 2025, was nothing short of impressive.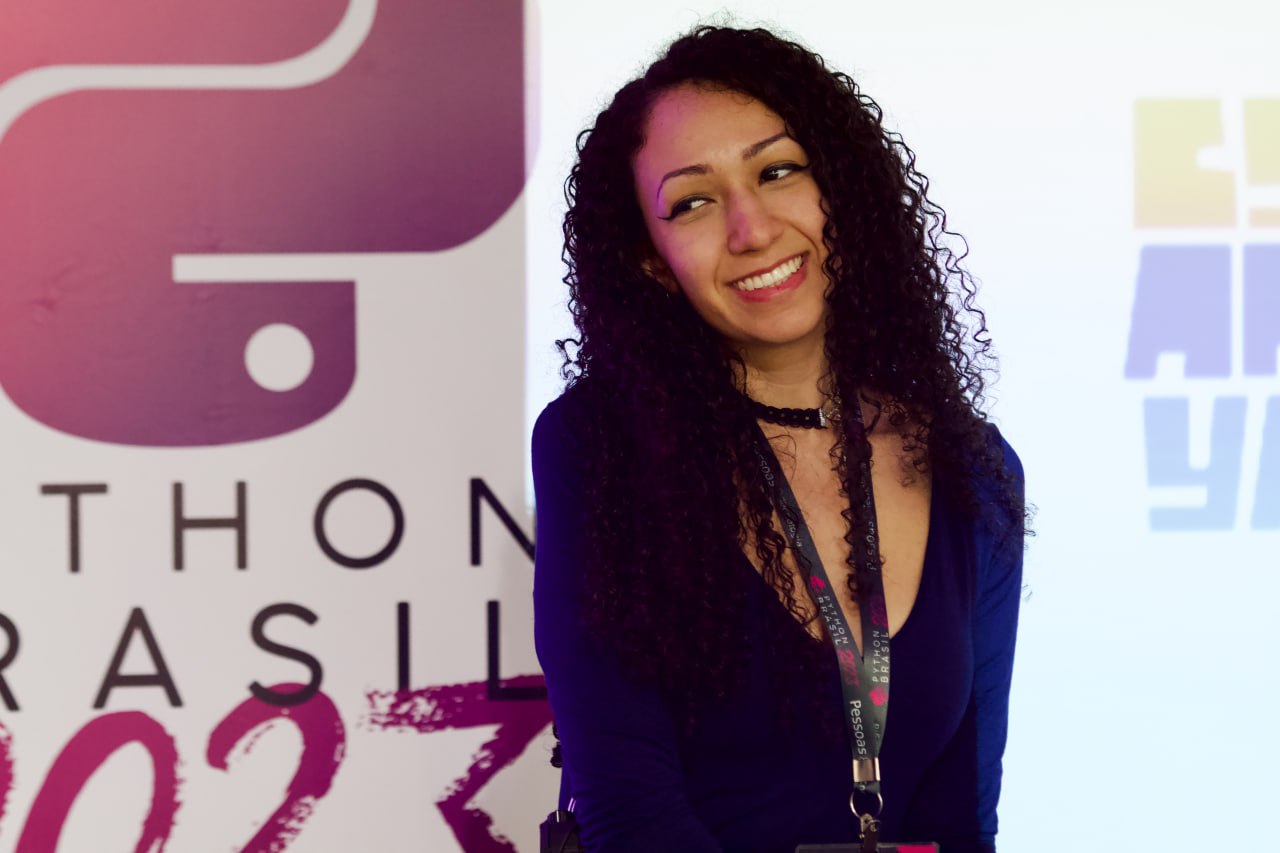 Conclusion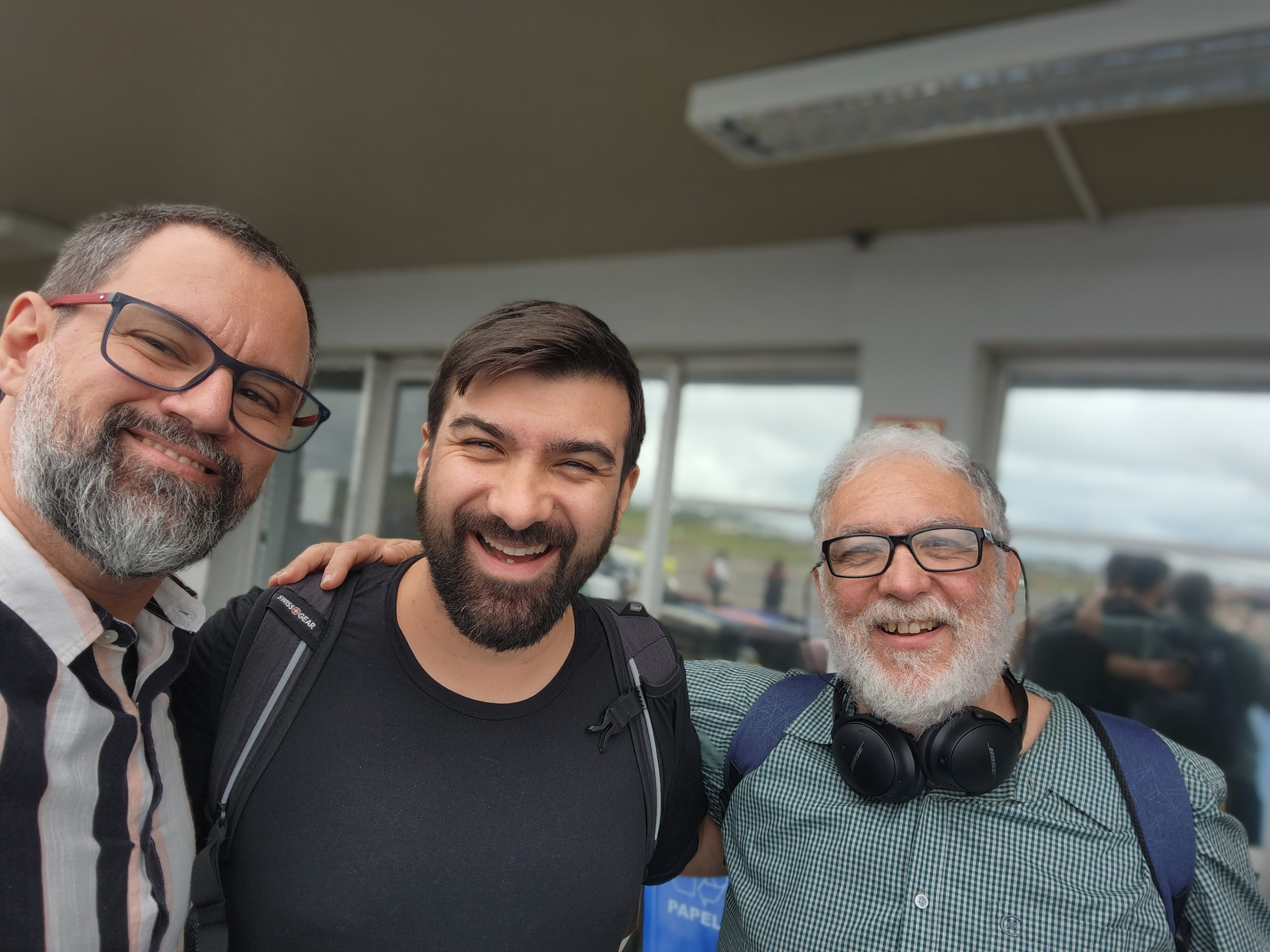 As I've expressed before, I am back home now. The community I once helped to build has since flourished; it is better managed and has grown more inclusive. Seasoned community members are still around -- like Claudio Berrondo, the only human being to attend every single edition of PythonBrasil --. Yet, they gracefully stepped aside and gave the stage to a new generation of leaders.
Being uninvolved in the organization this time allowed me to experience the conference in a new light—though, too bad I'm not that young anymore.
In the words of an attendee: "The Brazilian Python community is awesome, and it provides a safe space for everyone."
Looking ahead, the next chapter of this social experiment, PythonBrasil, is set for October 2024 in Rio de Janeiro.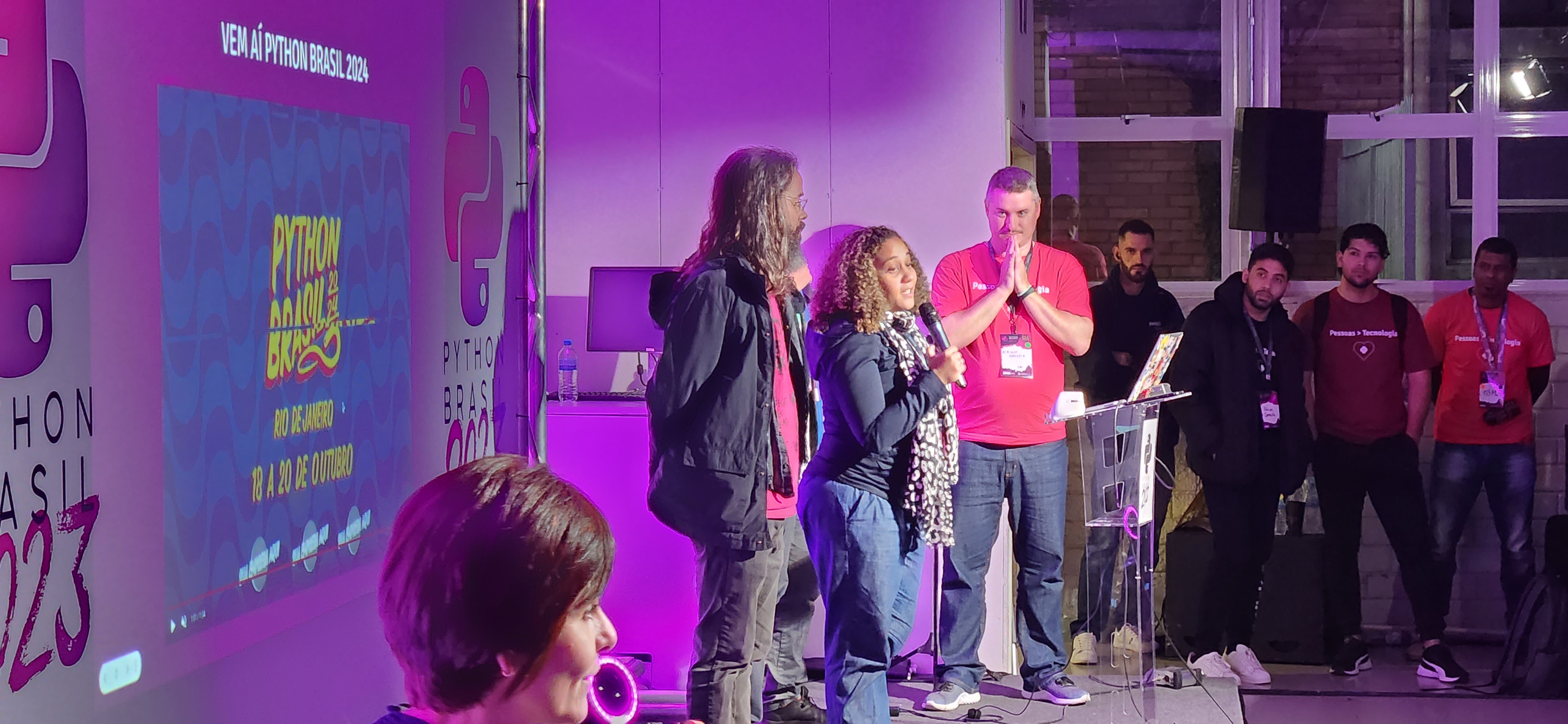 I've already started planning my trip!